Let our office movers make your relocation as stress-free as possible.
Sometimes the best thing you can do for your business is relocate to a better location, whether that is because you want to get closer to your target customers, you are able to negotiate a better lease rate, or you have the opportunity to move from leased space to your own building. Here at Ashe Van Lines Moving & Storage, we understand that you don't want to enlist your staff to help with the move because they have more productive things to do. That is why offer the services you need to relocate your business. Our professional office movers have the expertise to disassemble, blanket wrap, and reassemble furniture as needed, so your move will be quick and effortless for you and your staff.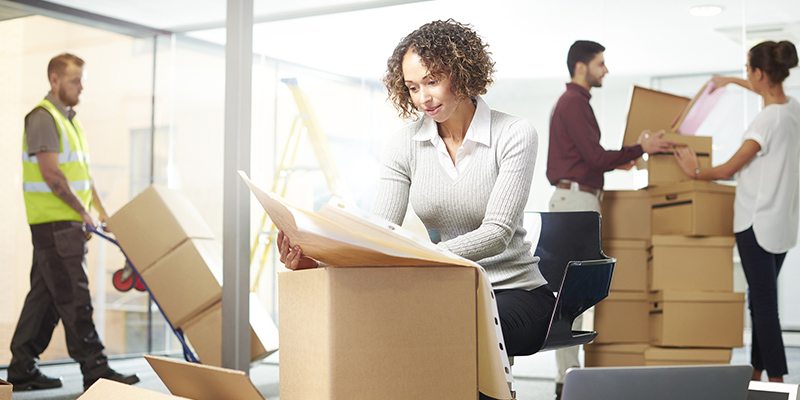 We work on your schedule, so if you need office movers in the evening or on the weekend so you can get back to business quickly, we're the ones to call. We always put your needs first, so your move can be far less stressful. By putting a full team of office movers on your move, you'll be in your new location before you know it.
You can also call our office movers if you just have a few pieces to move, such as getting a new piece of office equipment or furniture to your location from wherever you have purchased it. While many places offer free delivery, not everyone does. When they don't, call us, and we'll make it easy for you. You may even want to use us anyhow because of the added care we put in that will further safeguard your new purchase.
If you have any questions about how office movers can help you or need a quote for moving and other services, don't hesitate to contact us.
---
At Ashe Van Lines Moving & Storage, our office movers proudly serve Hickory, Gastonia, Mooresville, Huntersville, Denver, Morganton, Asheville, Concord, Boone, Lincolnton, Burke County, Caldwell County, Catawba County, Gaston County, and Lincoln County, North Carolina.