Our self storage services will keep your belongings safe and secure.
There are many reasons why people consider using storage spaces. If you don't have enough storage space in your home, you may need extra space for seasonal clothing or decorations that you only need access to at certain times of the year. Some people also need a place to keep things while in the process of moving to a new home. No matter what belongings you need to store, self storage is a great option to keep things organized in Gastonia, North Carolina. At Ashe Van Lines Moving & Storage, we make self storage a simple process for our customers.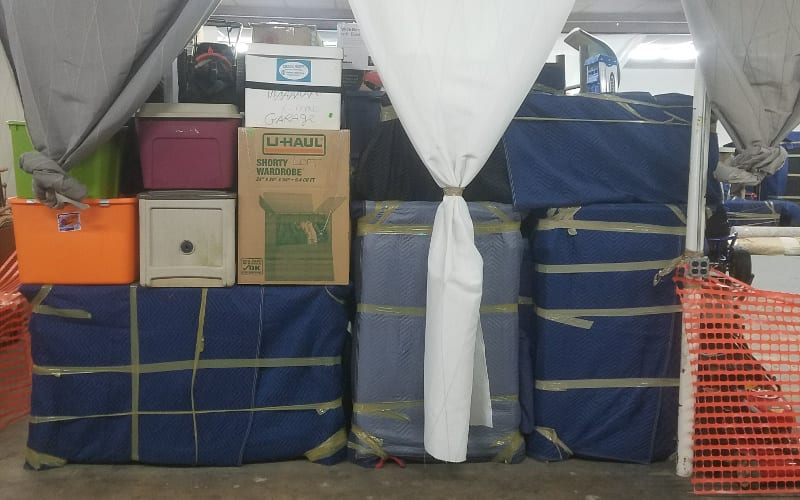 When you need self storage, you can expect great services from our team. Our storage spaces are very accessible, so you won't have to worry about being able to quickly and easily get your items when needed. This is a great way to keep seasonal decor organized as well, because you can store your summer items while using winter decor and vice versa. In addition, self storage is great for safely storing items that are meaningful to you, but you don't have the space to keep them in your home.
We know safety is an important consideration to make when choosing self storage, and our team at Ashe Van Lines Moving & Storage is dedicated to making sure your belongings are protected at all times. When you store your belongings at our facility, you can feel confident your belongings are always safe and secure.
Call us today to learn more about our self storage service. We will be happy to help you find the right storage options for your belongings.
---
At Ashe Van Lines Moving & Storage, we offer self storage services in Hickory, Gastonia, Mooresville, Huntersville, Denver, Morganton, Asheville, Concord, Boone, Lincolnton, Burke County, Caldwell County, Catawba County, Gaston County, and Lincoln County, North Carolina.
Similar Services We Offer: