Our secure storage can be the perfect solution when you need a short or long-term place to put your residential or business belongings.
Sometimes a move from one place to another doesn't follow the perfect timetable. You have to be out of your current place, but perhaps the new one isn't quite ready. Here at Ashe Van Lines Moving & Storage, we understand that this can cause you frustration, but we have the solution for you. We offer secure storage during the time in between, and then we can bring your belongings to you when you are ready for them.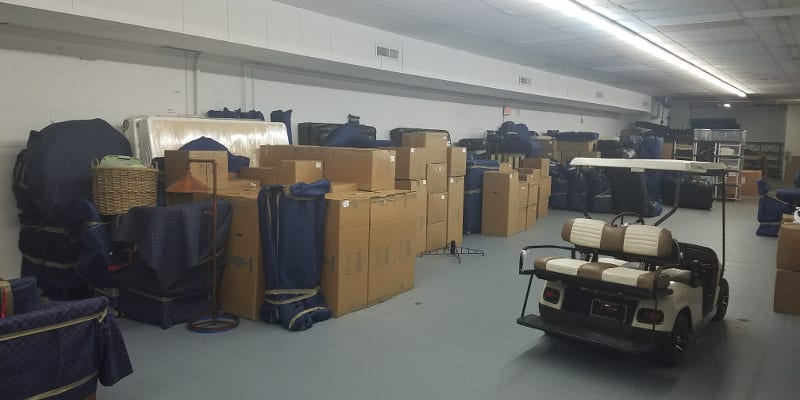 Our secure storage is also a great solution if you need to temporarily remove furniture or other belongings from your home. For example, renovations can go a lot smoother with fewer things in the way. One common situation is installing new flooring in your home. While you could shuffle furniture from room to room, you'll find it much easier to have us pick it all up and put it in our secure storage facility until the project is complete. There is less chance of anything becoming damaged by construction debris.
Another problem that our secure storage can resolve is saving costs for those serving in the military. You'll find our secure storage more affordable than continuing to pay rent while you are stationed out of the area or the country. Just contact us with your new address and the date of when you'll be returning, and we'll get it all ready for you. We can even unpack it, so you can feel at home right away.
Our secure storage is also ideal for seasonal businesses that need to store inventory and equipment when closed for the season. It is also available for other business storage needs. We offer our secure storage for both short and long-term needs for residential and commercial situations. Don't hesitate to contact us to learn about our services and rates.
---
At Ashe Van Lines Moving & Storage, we offer secure storage services in Hickory, Gastonia, Mooresville, Huntersville, Denver, Morganton, Asheville, Concord, Boone,  Lincolnton, Burke County, Caldwell County, Catawba County, Gaston County, and Lincoln County, North Carolina.