Whether you are moving into a new home or moving out and looking towards a new living space, the thing that might feel the most daunting is furniture moving. Your furniture can be a big burden because it can be heavy, hard to lift, awkward to get through small spaces, and difficult to protect during transport. Fortunately, there are a few things that can be done to make furniture moving easier and less stressful.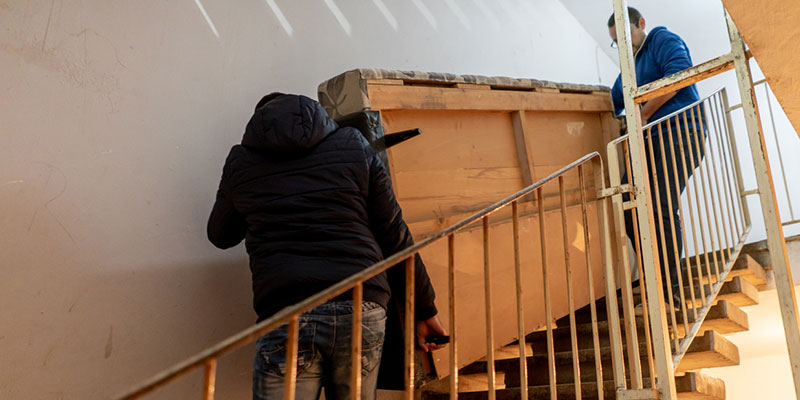 Use Furniture Sliders – One of the easiest ways to make furniture moving easier is to place sliders under the feet or corners of your heaviest pieces. Sliders are an excellent choice because they protect your furniture and also your flooring! That dresser or chest of drawers that seemed impossible before will move with ease when you use sliders underneath to aid with furniture moving.
Plan for Small Spaces and Corners – There is nothing more frustrating than trying to squeeze a large piece of furniture through a space that is extra narrow. It can also be difficult to navigate corners, such as doorways. The best way to make furniture moving easier in this case is to plan ahead. Take measurements of your furniture and the space it needs to fit through before you try to move it. This will give you time to plan a turn, temporarily take a door off the hinges, or use an alternate entryway if needed.
Hire Furniture Moving Experts – Having people who are accustomed to heavy lifting and navigating through small spaces with large pieces of furniture can be a huge stress reliever. In fact, professional furniture movers will be sure to treat your furniture with care and ensure that these important pieces make it to their destination safely.
At Ashe Van Lines Moving & Storage, we are prepared to help with all of your moving and storage needs. Contact us today if you need moving assistance!