We offer residential and commercial moving services in the Hickory area to meet your needs.
When you are gearing up for a move, it's important to know that you have a trusted moving company that will care for your belongings while they are in transit. At Ashe Van Lines Moving & Storage, there is nothing more important to us than providing you with the moving services you need to make a successful transition to your new location. Our moving services are available across the East Coast, and our reliable team will ensure that every step of your moving day goes as smoothly as possible.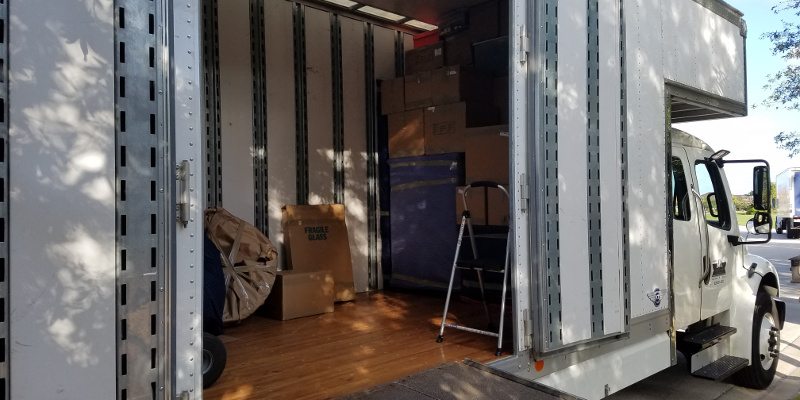 Residential – Whether you are moving due to a job change or you just need a change of pace, our moving services offer all of the solutions you need as you prepare to move.
Commercial – Do you want to make sure all of your critical business items move successfully? Our team can help with your commercial moving needs.
Packing Services – From providing boxes to making sure your furniture is safely wrapped, our packing services make it easy to transfer your belongings from one place to another.
Storage Services – Do you need to move your items in stages rather than all at once? We offer secure storage for all of your things that may need to be moved at a later date.
If you are planning a move in the Hickory, North Carolina area, contact us at Ashe Van Lines Moving & Storage today to discuss the details of your move and to schedule moving services. We are licensed and insured and have years of experience providing reliable moving solutions.
---
At Ashe Van Lines Moving & Storage, we offer moving services in Hickory, Gastonia, Mooresville, Huntersville, Denver, Morganton, Asheville, Concord, Boone, Lincolnton, Burke County, Caldwell County, Catawba County, Gaston County, and Lincoln County, North Carolina.
We believe your moving day should be as hassle-free as possible!
Watch out for these common moving mistakes that can make the job harder than it needs to be.
You can trust us to safely move your belongings, no matter how far the trip may be.
The best movers in Hickory.
"I've used moving companies in the past to move me, but I've never been treated with so much respect and with a personable staff as I have with Ashe Van Lines Moving & Storage. Chanel, the receptionist, went out of her way to get me the best movers who would be responsible for my belongings. Al and his team, Robert and Jesse, handled everything with professionalism and all worked together and effectively as a team and made this move for me the most memorable and stress-free. Thank you all so much for your teamwork. I recommend Ashe Van Lines Moving & Storage as the best movers in Hickory. Again, thank you all for an amazing job."
★★★★★ Jessica O'Brien
Similar Services We Offer: