When you need furniture moved, our furniture movers will ensure it is done safely and carefully.
Not many people enjoy moving, especially when it comes to moving large or heavy furniture. Moving furniture often requires several people to lift and maneuver the item from one place to the next, and when not done carefully, can lead to damage to your home or other furniture. If you are moving in the Gastonia, North Carolina area and want to make sure your furniture is moved safely and properly, call our team at Ashe Van Lines Moving & Storage.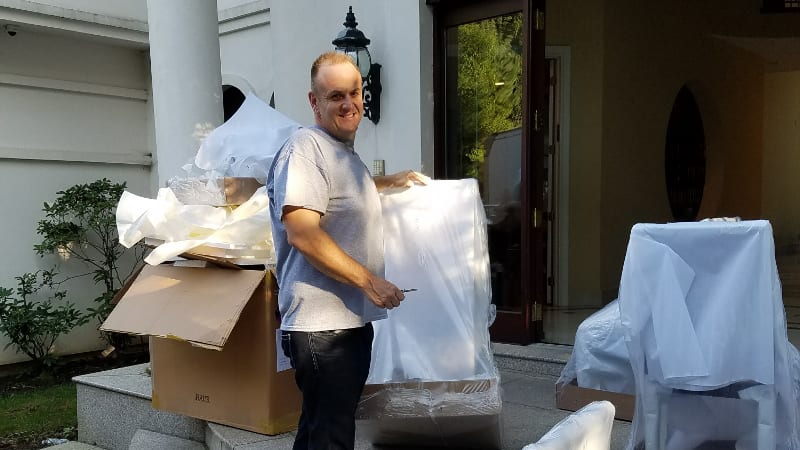 We are a very experienced team of furniture movers, and you can expect us to be extremely careful and protective of your belongings. Whether you need help with couches, a bookshelf, a piano, and even antique furniture, you can trust our furniture movers to keep all your furniture safe and damage-free.
Without the right help, moving heavy furniture can also be dangerous. At Ashe Van Lines Moving & Storage, we want our customers to be safe and prevent any personal injury, so if you are worried about moving a certain piece of furniture, it is often safer to have our professionals handle the moving process. We are here to help move your furniture any time, whether it is across town or from one room in your home to the next.
Don't cause yourself unnecessary harm or stress when it comes to moving furniture — call our team at Ashe Van Lines Moving & Storage. Our furniture movers will work safely and efficiently to get your furniture where it needs to go. Contact us today!
---
At Ashe Van Lines Moving & Storage, our furniture movers proudly serve Hickory, Gastonia, Mooresville, Huntersville, Denver, Morganton, Asheville, Concord, Boone,  Lincolnton, Burke County, Caldwell County, Catawba County, Gaston County, and Lincoln County, North Carolina.