Our team can help make residential moving much simpler and easier.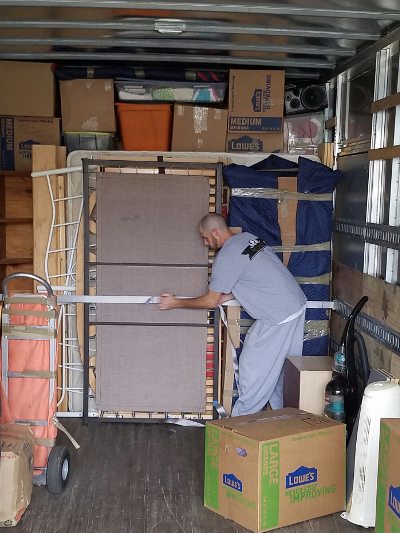 Moving your family to a new home can be exciting and stressful. Coordinating the loading, transport, and unloading of your belongings is not always easy, especially if you have to worry about storing your belongings in between. At Ashe Van Lines Moving & Storage, we are well prepared to help with residential moving in the Hickory, North Carolina area. Our team can make a complicated job much easier for you and your family.
We offer many great residential moving services that will help to get the job done efficiently. Our friendly, trustworthy team of movers at Ashe Van Lines Moving & Storage can help with packing your belongings safely and securely to avoid major damage. We are also well equipped to handle moving any heavy objects to your new home, or furniture and other belongings that are difficult to move.
In addition to packing and moving services, we have storage options for when you cannot immediately move into your new home. We are happy to provide a safe storage option to our customers in Hickory, so you can feel confident your belongings are taken care of until you need them again. Whether you need short-term storage or a long-term option, you can count on Ashe Van Lines Moving & Storage.
At Ashe Van Lines Moving & Storage, we believe that your moving day should be as hassle-free as possible.
If you are looking to make residential moving an easier and simpler process for you and your family, contact Ashe Van Lines Moving & Storage today. We have many years of experience with residential moving, so you can expect nothing but the best moving services from our professional team. Call us today!
---
At Ashe Van Lines Moving & Storage, we offer residential moving services in Hickory, Gastonia, Mooresville, Huntersville, Denver, Morganton, Asheville, Concord, Boone, Lincolnton, Burke County, Caldwell County, Catawba County, Gaston County, and Lincoln County, North Carolina.
Similar Services We Offer: