We offer crate packing to protect your belongings and make moving simple.
Moving can be very stressful. It takes a lot of work to make all the arrangements, pack everything, and make sure everything makes it to your new location unharmed. Sometimes no matter how hard you try to pack everything in boxes carefully, you still end up with things that get damaged. Worrying about some of your things breaking or getting damaged can cause a lot of stress and anxiety. This is why we offer crate packing to keep everything safe and secure when you move. We know how important your things are to you, and we want to do everything we can to make sure everything arrives at your new location undamaged.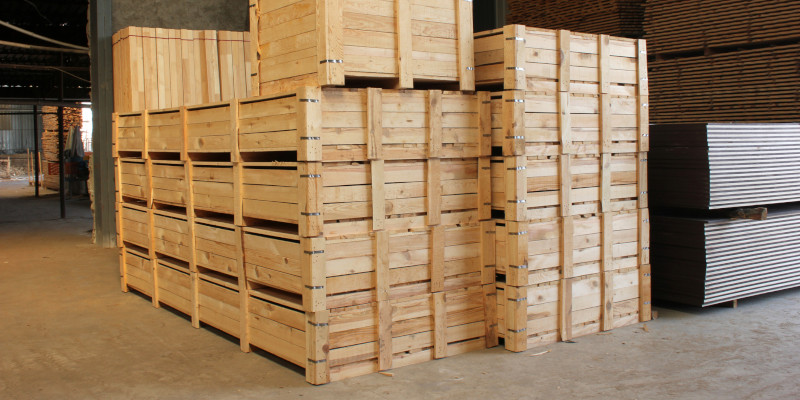 Crate packing involves packing thigs in a wooden or plastic crate instead of a cardboard box. Crates are more durable containers for your belongings, and they add a layer of protection. You will not have to worry as much when you pack your valuables because they will be protected. Crates also stack better than boxes so that everything that is loaded up is secure and stable. Stacking the crates makes everything organized and makes the moving process a bit easier. We also offer packing services, which means our professional packers will pack the crates for you. This can save you a lot of time and effort, and everything will be packed with care by a professional.
If you live in the Boone, North Carolina area and would like to learn about our crate packing services, contact us at Ashe Van Lines Moving & Storage. We can help protect your belongings and make sure everything is packed in crates safely. You will not have to worry about your valuables being damaged, which will take a lot of stress out of the moving process.
---
At Ashe Van Lines Moving & Storage, we offer crate packing services in Hickory, Gastonia, Mooresville, Huntersville, Denver, Morganton, Asheville, Concord, Boone, Lincolnton, Burke County, Caldwell County, Catawba County, Gaston County, and Lincoln County, North Carolina.