Keep your belongings safe and sound in our storage containers.
When you are in the process of moving or decluttering, you might find yourself with gaps in a timeline or with more belongings than you currently have the space to accommodate. Here at Ashe Van Lines Moving & Storage, we are here to help you with all your moving and storage needs, and we would love to assist you with your belongings by keeping them safe and sound in our secure storage containers.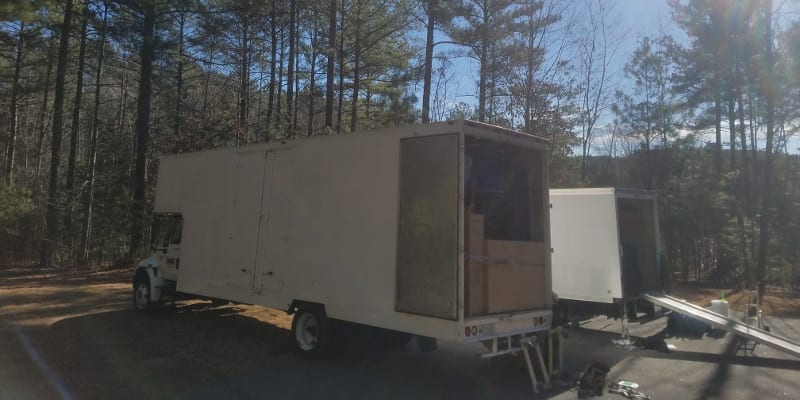 In the Boone, North Carolina area, there are many storage options, but none will provide you with the same kind of safe and secure storage containers like we offer when you are looking for storage. Our storage containers come in a variety of sizing options, allowing you to choose the best size for your belongings without a lot of extra or wasted space.
In addition to our variety of sizes, we offer flexibility with storage containers that we know you'll appreciate. You'll have easy access to your belongings as much as you need them while feeling confident that everything is safe and watched over when you don't. Furthermore, we offer flexible timing for our storage containers so you have storage for short-term moving hiccups, a college student home for the summer, or longer-term storage for extra belongings or military service that takes you out of the country for months at a time.
If you have been looking for storage solutions for your belongings, big or small, we can take care of it all! For more information regarding our storage containers, please give our team a call at Ashe Van Lines Moving & Storage today.
---
At Ashe Van Lines Moving & Storage, our storage containers are available to residents of Hickory, Gastonia, Mooresville, Huntersville, Denver, Morganton, Asheville, Concord, Boone, Lincolnton, Burke County, Caldwell County, Catawba County, Gaston County, and Lincoln County, North Carolina.