Your staff has more productive things to do than be your office movers!
A common mistake that many businesses make when they find it is time to relocate their office is to expect their staff to add the job description "office movers" to their list of duties. This is not a great idea for a variety of reasons, not the least of which is that they won't be very happy with you. Here at Ashe Van Lines Moving & Storage, we offer an exceptional moving experience that won't undermine your employee morale ranking or cause other problems you might not have thought about.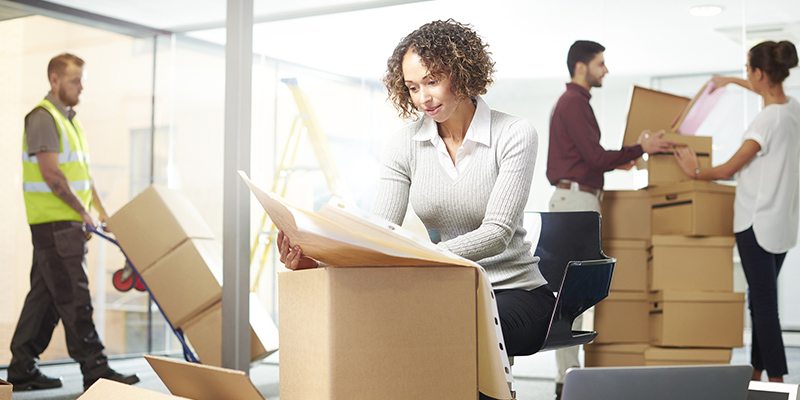 Productivity is important in any company, so calling in professional office movers who can accomplish your relocation in far shorter time can save you money in the long run. When you add in the potential for a workers' compensation claim for a back injury, the loss of key people who weren't happy about being asked to help with the move, and less-than-secure handling of your office equipment, documents, furniture, and other items, it becomes clear that hiring office movers is the way to go.
Whether you are moving to a new location to be closer to your target market, to enjoy better amenities, to have a lower lease rate, or to occupy your own building in the Gaston County, North Carolina area instead of leasing, you can be assured that we will take great care with every aspect of your move. Contact us today for a quote for moving and any other services that we can assist you with.
---
At Ashe Van Lines Moving & Storage, our office movers proudly serve Hickory, Gastonia, Mooresville, Huntersville, Denver, Morganton, Asheville, Concord, Boone, Lincolnton, Burke County, Caldwell County, Catawba County, Gaston County, and Lincoln County, North Carolina.