Have peace of mind that your belongings are safe with our secure storage facility.
Most storage facilities have people coming and going all the time. Anyone who has been given a passcode by a friend can be onsite and perhaps not with the best intent in mind. If you are looking for a place to store your furniture and belongings while you await your new home to be ready, you want secure storage with restricted access.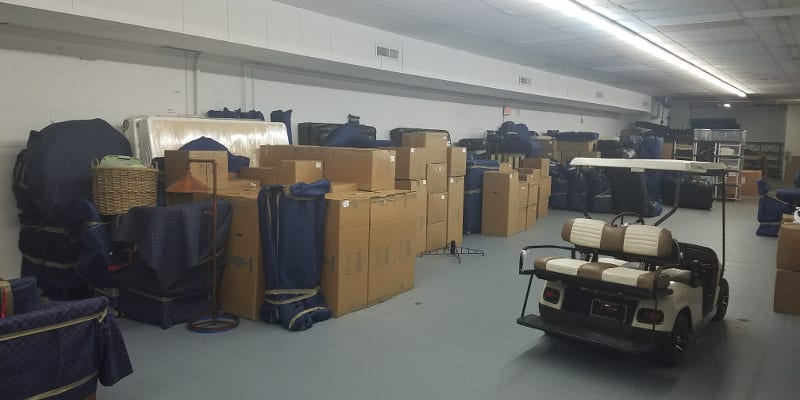 Here at Ashe Van Lines Moving & Storage, we know how much anxiety can be felt when a truck rolls off with everything you own and you don't know if it will be kept completely safe. That is why we decided to give our Gastonia, North Carolina customers the security they deserve. Our secure storage restricts unauthorized access. When you are ready with your new address for your belongings, just call to schedule delivery.
Our secure storage is an ideal solution for those serving who are in the military and want to avoid paying for housing they won't be using during their tour of duty. It is also a way to accommodate a gap between leaving one home and moving into a new one that can often happen when closing dates aren't able to be aligned. We have addressed many different reasons for secure storage over the years and stand ready to provide the customized solution that makes sense for your situation.
If you have any questions about our secure storage or any of our moving and storage services, don't hesitate to contact us. We'll be happy to discuss our services and rates so you can make the best decision for your situation.
---
At Ashe Van Lines Moving & Storage, we offer secure storage services in Hickory, Gastonia, Mooresville, Huntersville, Denver, Morganton, Asheville, Concord, Boone,  Lincolnton, Burke County, Caldwell County, Catawba County, Gaston County, and Lincoln County, North Carolina.