Our movers are experienced, qualified, and can make the moving process more efficient.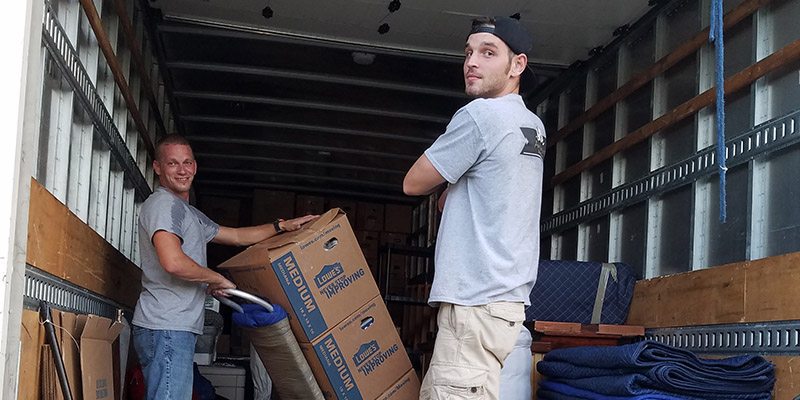 Moving can feel like an exciting adventure or a terrible process, depending on which side of the moving process you are on! One of the best things you can do to ensure a moving process is filled with excitement instead of dread is to hire the right movers to assist you in this time-consuming process. Here at Ashe Van Lines Moving & Storage, our movers are some of the best in the Gaston County, North Carolina area to help you with your moving process. There are many movers in the area, so why should you choose Ashe Van Lines Moving & Storage?
First, our movers have a wealth of experience to pack your belongings with expert care. You don't have to worry about running out of boxes or arriving with loads of broken dishes. In fact, with the help of our movers, you don't have to worry about the moving process at all!
Second, our movers help with the disassembly and reassembly of your furniture. Unless you want your move-in day to be an experiment on how well you remember how to re-assemble furniture, our movers can take care of the reassembly and set-up of your larger furniture items. We even blanket-wrap your furniture for safe transport.
Third, our movers know the correct safety procedures to load and unload your items without injury. Incorrect lifting procedures can injure more than just your furniture, but your body as well!
If you need qualified, experienced movers to handle your move in the Gaston County area, give our team at Ashe Van Lines Moving & Storage a call today!
---
At Ashe Van Lines Moving & Storage, our movers proudly serve Hickory, Gastonia, Mooresville, Huntersville, Denver, Morganton, Asheville, Concord, Boone, Lincolnton, Burke County, Caldwell County, Catawba County, Gaston County, and Lincoln County, North Carolina.