Packing can be the hardest part of a move– let us cross it off your to-do list with our packing services!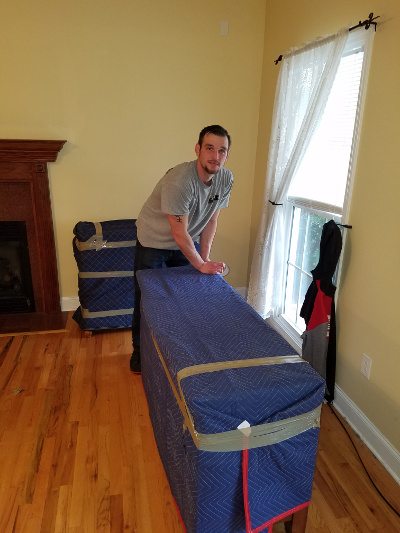 One of the most difficult parts of a move is trying to pack up all of your things. Not only are you swamped in making phone calls about changing your address and utilities, but suddenly you need to literally put everything you own in boxes! Sourcing out boxes and papers can be difficult, but the time-consuming packing process can be even harder. If you don't have time to wonder which items should go in which box or the best method of packing delicate items, don't worry! Here at Ashe Van Lines Moving & Storage, we have your back with our extensive experience and packing services.
Instead of trying to force your belongings into a limited number of boxes, our packing services provide everything you need. We come prepared with plenty of boxes in a variety of sizes, bubble wrap, paper, loads of packing tape and labeling equipment, and even blankets to ensure the safe and dent-free transport of your furniture. When you work with us at Ashe Van Lines Moving & Storage for your next move, you can make your phone calls and get your new place set up without worry knowing that your packing services are well-taken care of.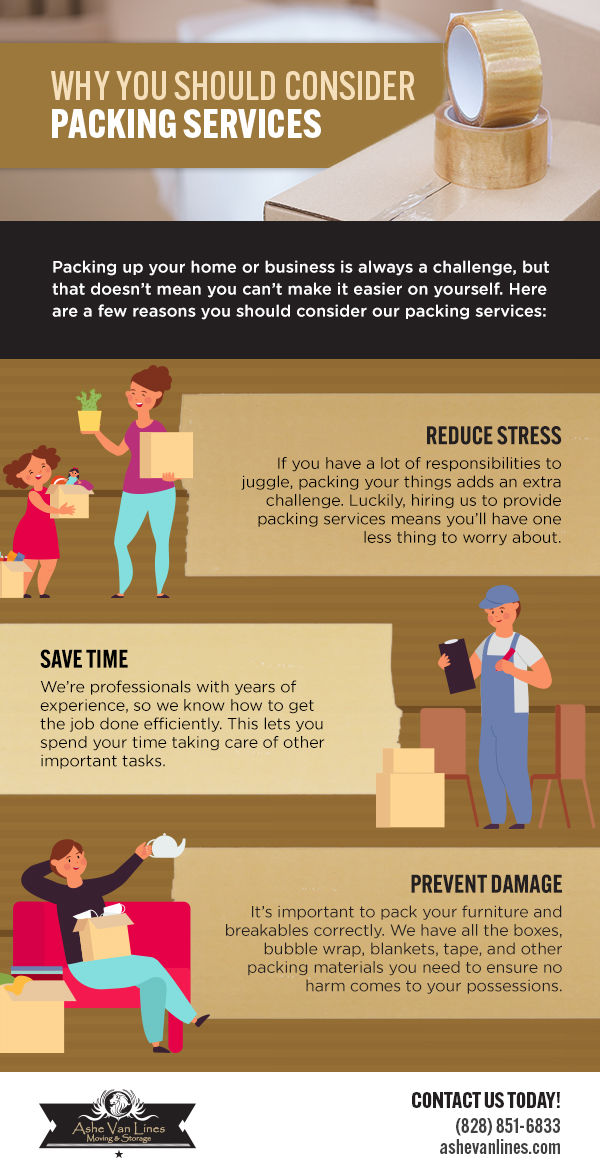 If there is a timing delay between your old place and your new place, we can assist you there as well. We know that the timelines don't always align and you might have a week or a month between old and new living situations. In these cases, we are happy to move your stuff into our secure storage areas until your new place is ready. For questions about our moving services in the Lincoln County, North Carolina area, please contact us today.
---
At Ashe Van Lines Moving & Storage, we offer packing services in Hickory, Gastonia, Mooresville, Huntersville, Denver, Morganton, Asheville, Concord, Boone, Lincolnton, Burke County, Caldwell County, Catawba County, Gaston County, and Lincoln County, North Carolina.